It was great working with Hitesh. He was of great help and played a pivotal role in launching and marketing my new book Non-psychiatric Medications. He worked on multiple aspects, including website development, email marketing, social media marketing (paid & organic) as well as SEM / PPC. I would highly recommend Hitesh and the company.
I spoke to Hitesh on phone on various occasions. I liked his patience, his attitude towards work, his cooperativeness, his understandibility which helped us carry out the project with ease. He helped us implement the mobile optimisation of site, implement Google Analytics, and also help in the Lead Generation via SEO, SEM. I plan to step up a notch & go ahead with their complete marketing solutions.
Hitesh helped me carry out the whole of digital presence, B2B promotions, SEM in the first phase of the campaign. We now look forward to the second phase of re-branding our firm.
Our Company is currently working on a Software product launch. We have employed several different independent consultants and companies in preparation for the product launch. Hitesh has proved himself and his company as the most capable, responsive and reliable team members and we highly recommend working with him! Thanks Hitesh!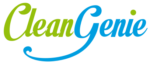 –Blogs–
Did you notice that you have been consuming the internet in a different way, of late? How? The code of internet language has been changing all over drastically for quite a long time. There is [...]
What is your general sentiment when you encounter a form through any Ad on the desktop or on your mobile? Love them? Less-than-love them? You know it better 🙂 Survey says that combating low survey [...]
Crystal balls have been seen through and the tarot cards have been read to predict all of the digital marketing trends to make a point. Several lists of such kind have been unleashed by somebody's [...]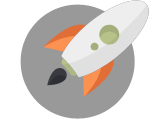 We're Here To Help Your Business Blast Off!
Through Creative Ideas, Innovation & Sheer Determination